Baptisia (False Indigo)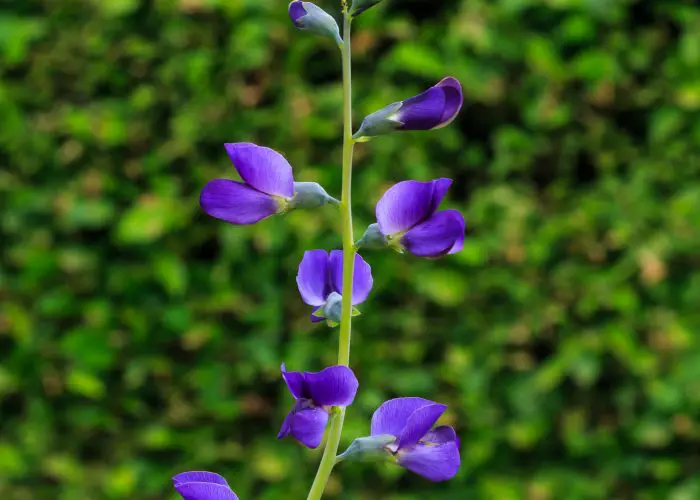 Baptisia is a genus of more than 20 species of perennials in the family Fabaceae, native to North America.
These long-living, showy plants have impressive spikes of pea-like flowers that bloom in spring and summer, attracting butterflies, hummingbirds and bees. Their durability and beauty have been long appreciated by gardeners.