Bougainvillea (Bougainvillea)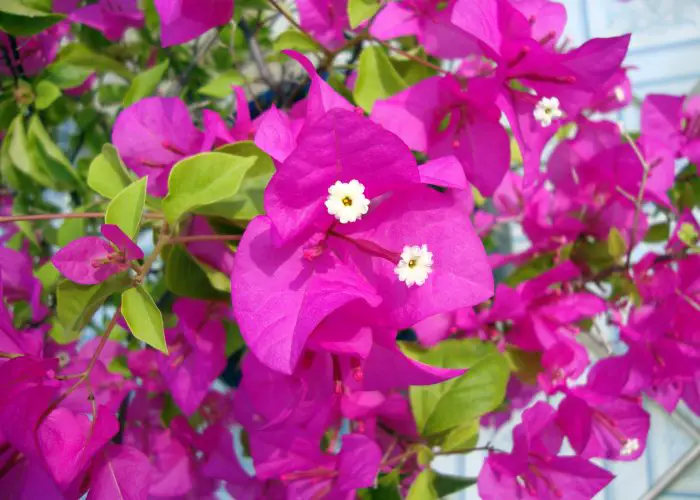 Bougainvillea is a genus of about 15 species of shrubs, vines and small trees in the family Nyctaginaceae, native to South America.
What we can see as a colorful papery "flowers" are actually modified leaves called bracts. The actual white and tiny flowers are surrounded by these large and brightly colored bracts.
Bougainvillea is a popular garden plant due to its colorful bracts and its versatility in the garden.