Clitoria (Butterfly Pea Plant)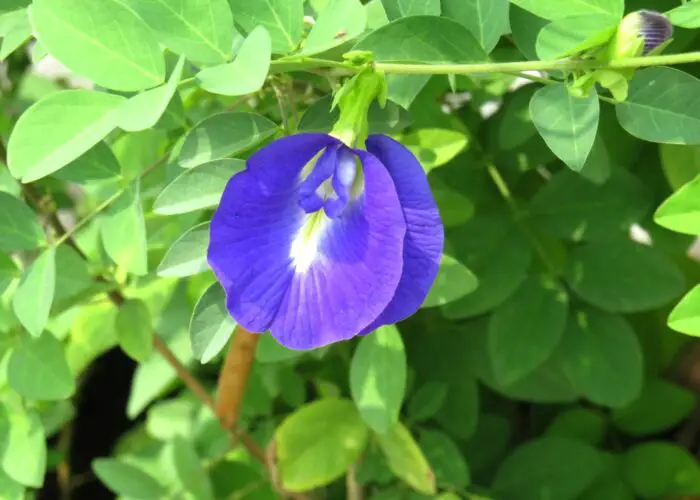 Clitoria is a genus of about 60 species of flowering plants in the family Leguminosae, native to tropical and subtropical regions of the world.
These plants range in shape and size, from small shrubs to large trees more than 10 meters (33 feet) tall. They are known for their uniquely shaped flowers that add interest and structure to any garden, whether on their own or as part of a mixed display. These beautiful appealing flowers are beloved by gardeners of all skill levels, and pollinators will love them, too!