Echeveria (Hen and Chicks)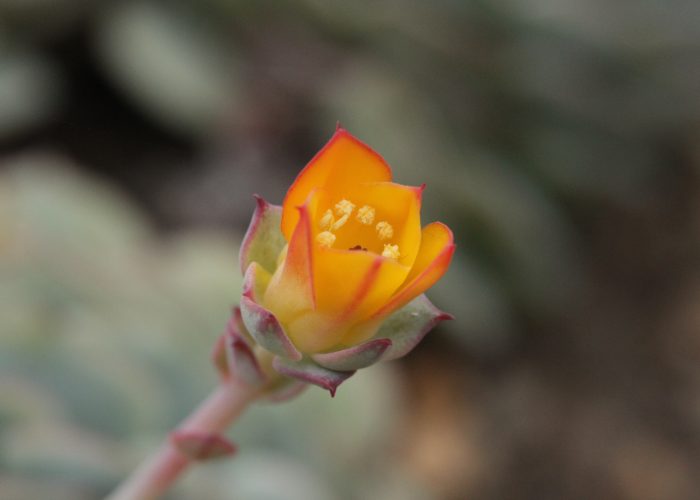 Echeveria is a genus of succulents in the Crassulaceae family, native to Central America. It includes over a hundred species of succulent plants.
Echeveria is popular mostly because of its attractive rosettes of fleshy, brightly colored leaves. When it blooms it produces beautiful, bell-shaped flowers on a tall arching stalk.