Epimedium (Barrenwort; Bishop's hat; Horny Goat Weed)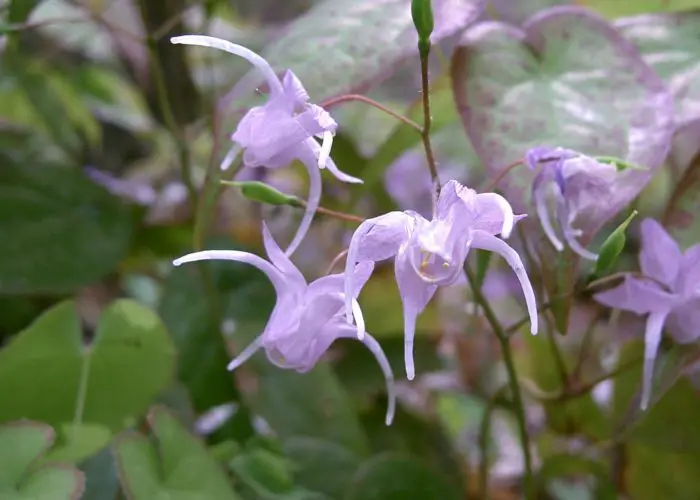 Epimedium is a genus of about 60 species in the family Berberidaceae, native to Europe and Asia and distributed in areas around the Mediterranean Sea and Eastern Asia.
These shade-loving plants have charming, heart-shaped or arrowhead-shaped leaves and beautiful star-shaped flowers in various colors. Epimediums are long-lived perennials and good ground covers known for their toughness, strength and ability to compete with tree roots, which makes them a great choice for any shade garden.