Eschscholzia (Golden Poppy)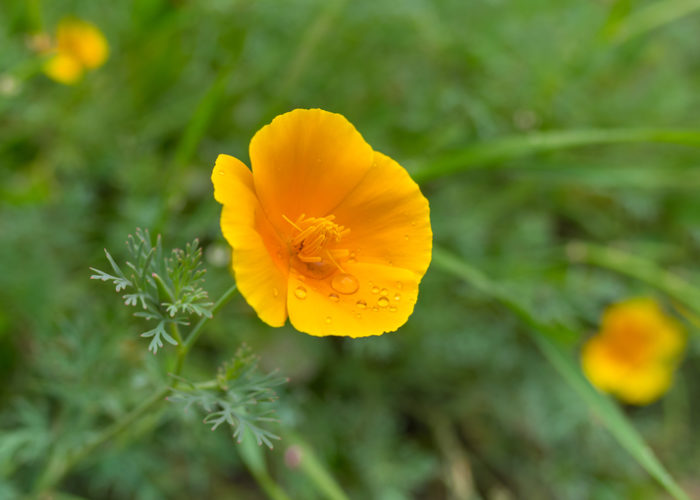 Eschscholzia is a genus of 12 species of annuals and perennials in the family Papaveraceae, native to the United States and Mexico.
Most of these species have basal leaves and funnel shaped flowers consisted of four yellow or orange petals that grow at the end of the stem. They are beautiful, drought-tolerant and easy to maintain.