Fuchsia (Lady's Eardrop)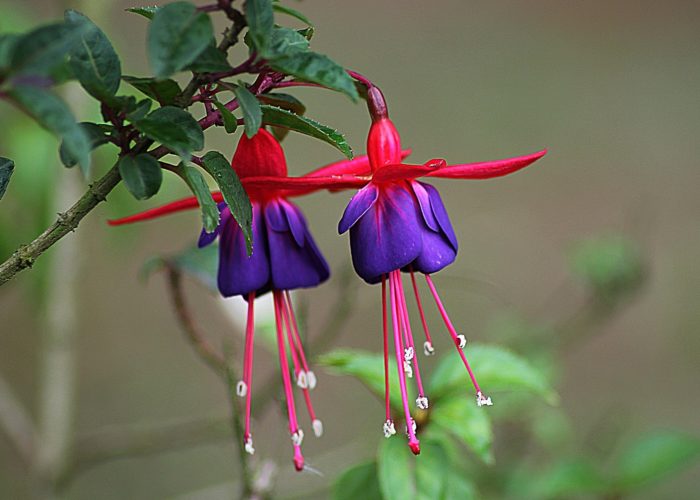 Fuchsia is a genus of more than 100 species of deciduous or evergreen shrubs or small trees in the family Onagraceae, native to Central America and South America.
Fuchsia is greatly appreciated for its highly ornamental, attractive and usually pendant flowers in combinations of red, white, pink and purple. Today, fuchsia is one of the most cultivated ornamental plants in the world.