Hamamelis (Witch Hazel)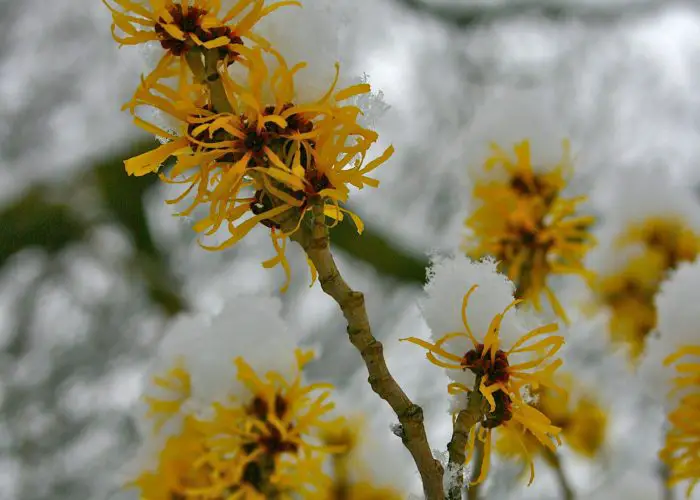 Hamamelis, also known as Witch Hazel, is a genus of only a few species in the family Hamamelidaceae, native to Eastern Asia and North America.
The genus contains deciduous shrubs and small trees, growing up to 8 m (26 ft) tall. This plant produces simple oval leaves and spider-like flowers arranged in clusters. Flowers have spicy fragrance and are borne on bare stems from autumn to early spring. Hamamelis is extremely frost resistant, subtle in color and very delicate in form, adding interest to the winter garden.