Hypericum (St. John's Wort)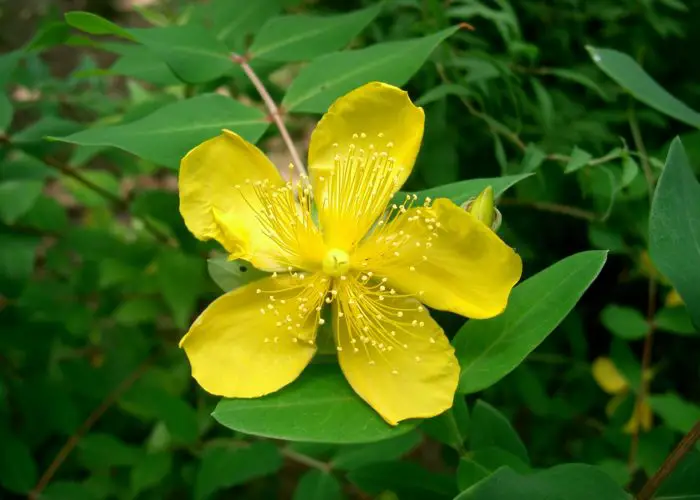 Hypericum is a genus of more than 200 species of flowering plants in the family Hypericaceae, growing in the temperate regions of Europe, northern Africa, and the Middle East.
They have five-petalled, bright yellow flowers, with prominent stamens which are often united in bundles. These plants have been of scientific interest due to their widespread use in folk medicine. Many species are cultivated as ornamentals.