Impatiens (Jewelweed; Touch-me-not; Busy Lizzy)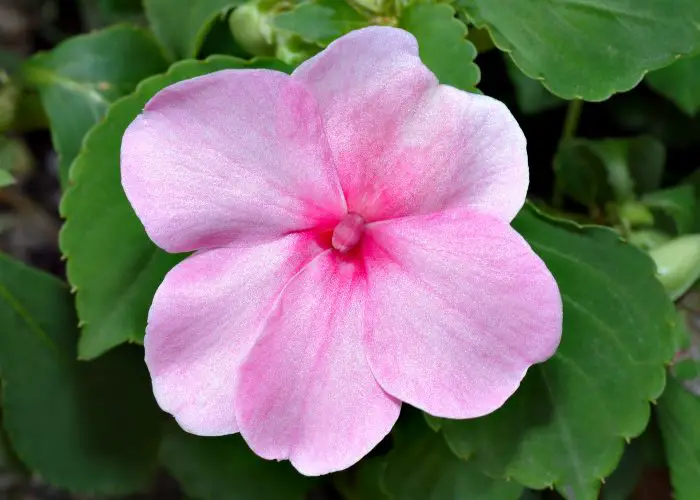 Impatiens is a huge genus of about 1000 species of flowering plants in the family Balsaminaceae, native to northern hemisphere and tropic areas. They can be both annuals and perennials.
These shade-loving plants are very colorful and will bloom all season long. Their long-lasting blooms are rich, vibrant, very bright and are good for attracting hummingbirds. They are great in pots, window boxes, hanging baskets, borders and as ground covers.