Kniphofia (Red Hot Pokers; Torch Lily; Tritoma)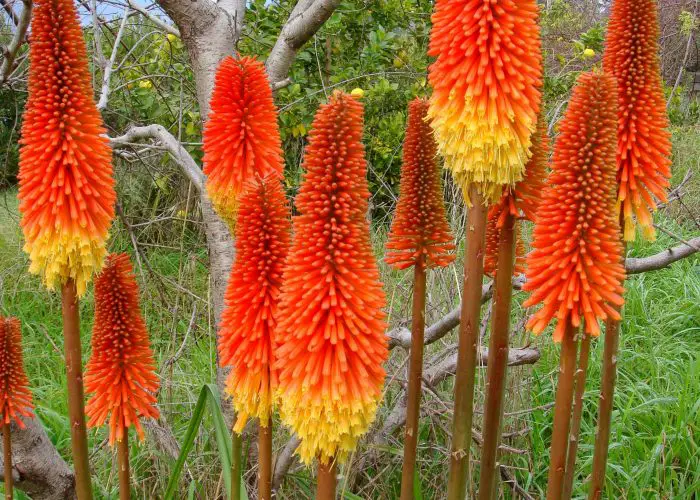 Kniphofia is a genus of about 70 species of flowering plants in the family Asphodelaceae, native to Africa and Middle East.
Kniphofias have large, narrow, grass-like leaves and dense spikes of small, tubular flowers that bloom from early spring to autumn. When in bloom, the flowers produce an abundance of nectar, which attracts bees and butterflies. They are great garden plants, but can also be grown in pots and containers.