Passiflora (Passion Flower; Passion Vine)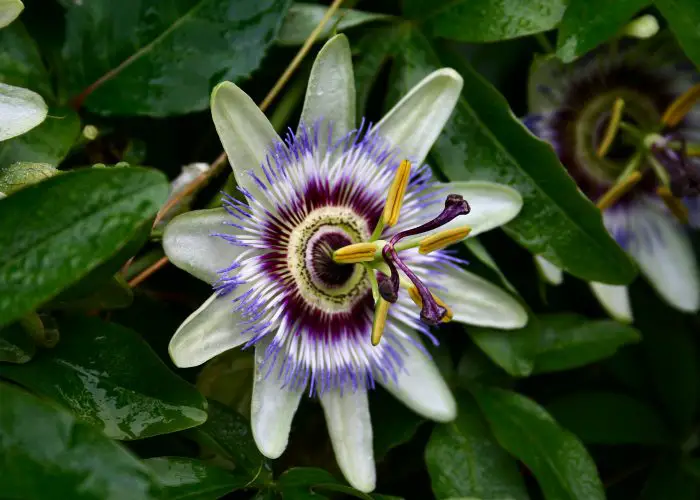 Passiflora is a large genus of more than 500 species of vines, shrubs and trees, in the family Passifloraceae. The vast majority are found in Central and South America.
The species range in size from dwarf to tall, and come in a wide variety of lovely colors. The unusual flowers have complex and unique structures, from a shallow saucer shape to a long cylindrical or trumpet-shaped tube. Passiflora, also known as Passion Flower, is so exotic and different from any other flower you may have seen!