Trillium (Wake Robin; Birthroot)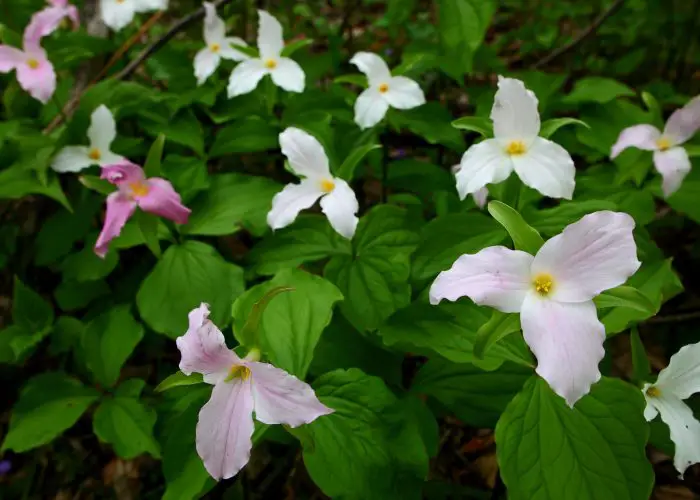 Trillium is a genus of about 50 species of flowering perennial herbs in the family Melanthiaceae, native to Asia and North America.
This shade-loving plant has three leaves, three petals and three sepals in perfect symmetry. Its unique shape makes it attractive and well recognizable! Trilliums are often fragrant and bloom in spring and summer. They are great in shaded beds and borders, as well as in woodland gardens.