Alstroemeria (Peruvian Lily; Lily of the Incas)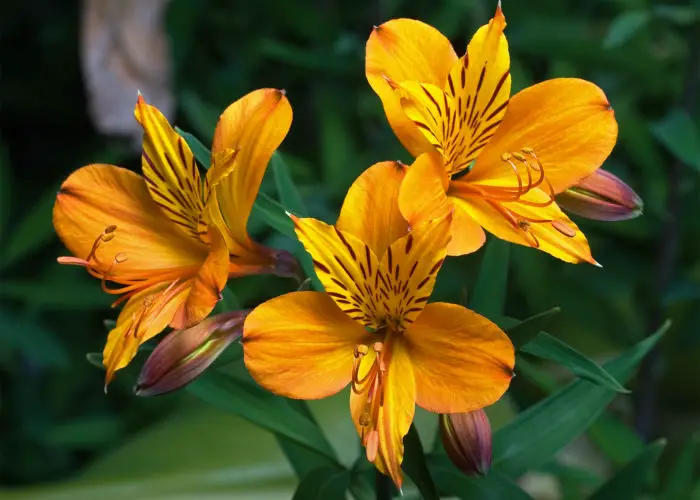 Alstroemeria, also known as Peruvian Lily, is a genus of about 60 species of perennials in the family Alstroemeriaceae, native to South America.
This tropical beauty has long stems that bear attractive, trumpet-shaped flowers in a wide range of colors. Each flower is composed of 3 petals and 3 sepals, similar in color and texture, giving the appearance of a six-petaled flower.