Astilbe (False Goat's Beard)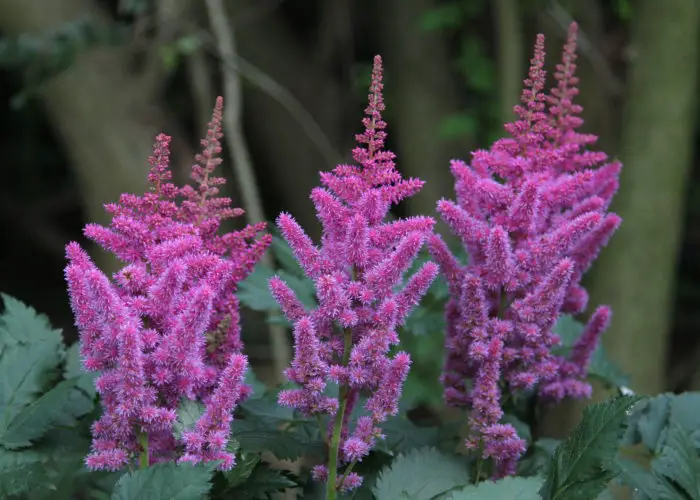 Astilbe is a genus of about 20 species of perennials in the family Saxifragaceae, native to Asia and North America.
Astilbe has plume-like flowers held above green, fern-like foliage on slender, upright stems. The striking clusters of small white, pink or reddish flowers bloom from spring to fall, depending on the variety. Astilbes are excellent low-maintenance plants and great cut flowers. They will also attract butterflies, bees, moths and hummingbirds to your garden!