Saxifraga (Saxifrage; Rockfoil)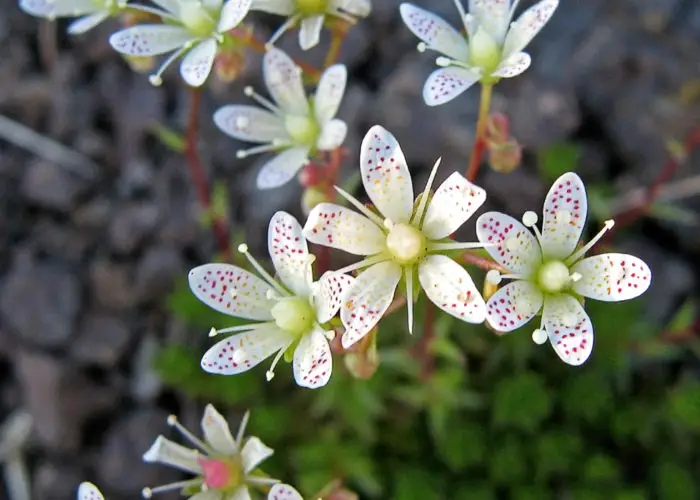 Saxifraga, commonly called Saxifrage or Rockfoil, is a large genus of about 400 species of perennials in the family Saxifragaceae, native to temperate, subarctic and alpine areas of Europe, Asia and North America.
This plant produces fine-textured foliage and small bright flowers, usually with five petals, five sepals and ten stamens. Saxifrages are great for rock gardens, containers or along retaining walls.