Brugmansia (Angel's Trumpet)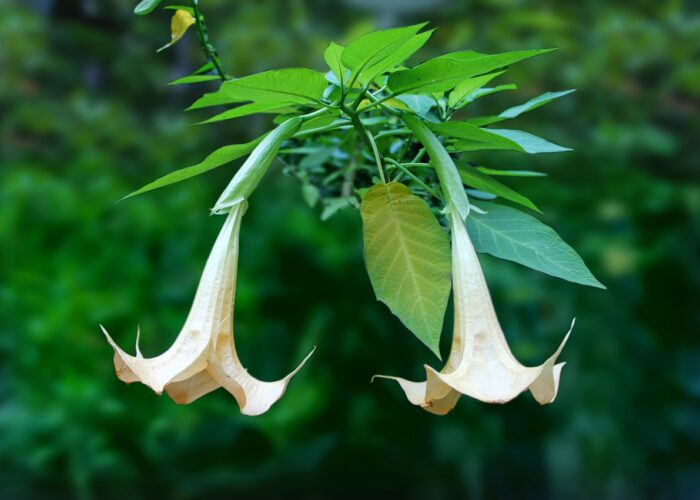 Brugmansia, also known as Angel's Trumpet, is a genus of about 10 species of flowering plants in the family Solanaceae, native to tropical regions of South America.
The genus includes shrubs and small trees, with alternate, simple leaves and large, pendulous, trumpet-shaped flowers. The fragrant flowers come in a variety of colors, attracting moths that pollinate them. These plants contain chemicals called tropane alkaloids that in sufficient quantities could be fatal. They are beautiful, but very toxic!