Datura (Devil's Trumpet)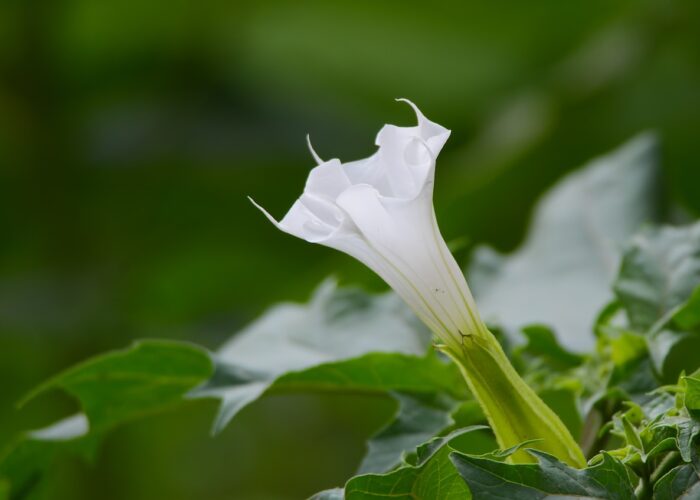 Datura is a genus of about 10 species of flowering plants in the family Solanaceae, which are mainly native to North America.
Daturas can grow to 2 m (7 ft) in height, with leaves ranging from small to large and gray-green to dark green. They are either annuals or short-lived perennials, characterized by showy, erect, trumpet-shaped flowers. The flowers are usually white, but sometimes yellow, pinkish and purple. They first grow upright, and later incline downwards, emitting an intense fragrance which is strongly attractive to insects such as moths.