Eustoma (Lisianthus; Prairie Gentian)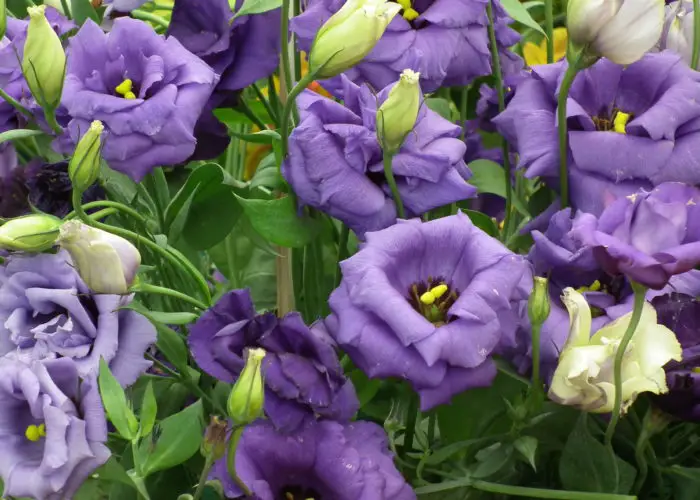 Eustoma is a genus of only three species in the Gentianaceae family, native to southern United States, Mexico, Caribbean and South America.
Eustoma, also known as Lisianthus or Prairie Gentian, can be annual or perennial, depending on where the plant is grown. The plant has large, beautiful and showy bell-shaped flowers in single or double-petal varieties.