Gloriosa (Flame Lily)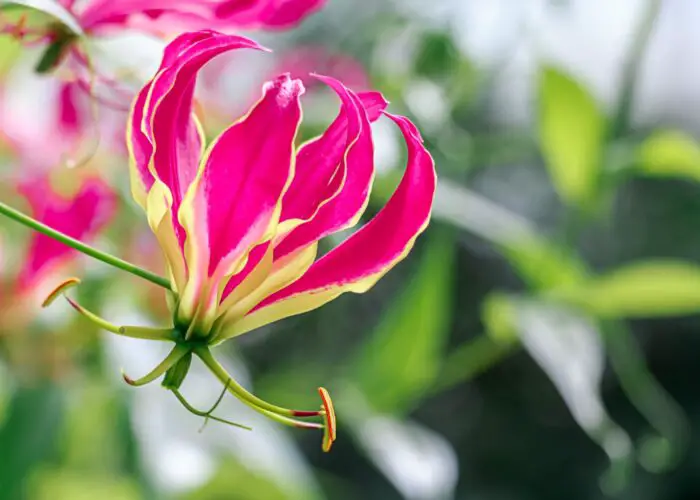 Gloriosa is a genus of about 10 species in the family Colchicaceae, native to tropical Africa and Asia. They are classified as perennials, but are usually treated as half-hardy annuals.
They are known for their attractive, exotic-looking flowers that bloom from late spring to fall. These eye-catching climbers deserve pride of place in any garden with their vivid colors and distinctive shape. If you are looking for something special for your garden or home, or are finding it hard to find a particular plant that you've always wanted, Gloriosa is a perfect plant for you!