Sandersonia (Christmas Bells; Chinese Lantern Lily)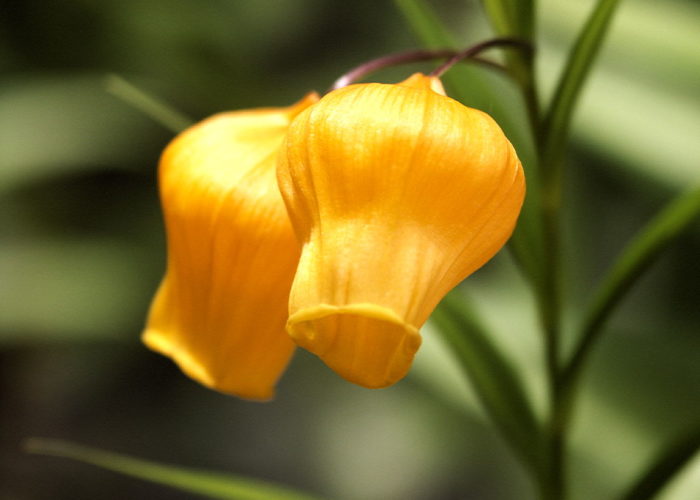 Sandersonia is a genus in the family Colchicaceae, with a single species – Sandersonia aurantiaca.
This plant has lance-shaped leaves and delicate lantern-like flowers borne on long stalks. It grows up to 90 cm (3 ft) tall and usually has climbing habit. The flowers are orange or yellow and are prized as cut flowers because they last long.