Grevillea (Spider Flower; Silky Oak)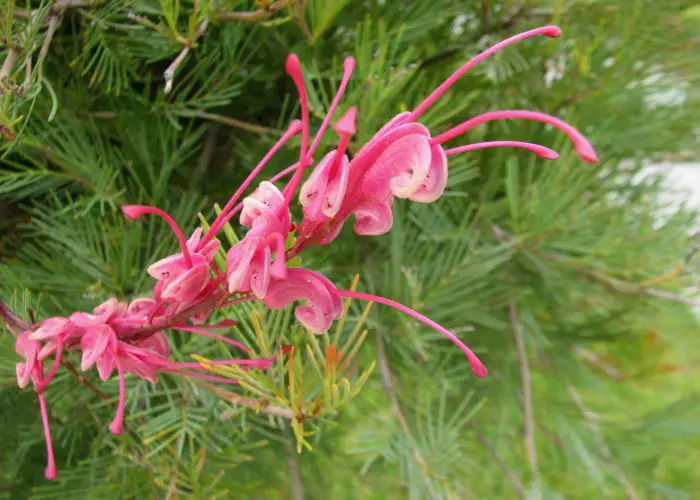 Grevillea is a genus of about 350 species of flowering plants in the Proteaceae family, primarily native to Australia.
These shrubs or trees are highly valued for their exotically shaped, vividly colored and nectar-rich flowers. Their flowerheads, which open at varying times, are composed of many small flowers that come in a wide range of colors. These unique evergreen plants come in all shapes and sizes and have an extremely long season of bloom. They're also an excellent choice if you want to attract wildlife to your garden.