Grevillea (Spider Flower; Silky Oak)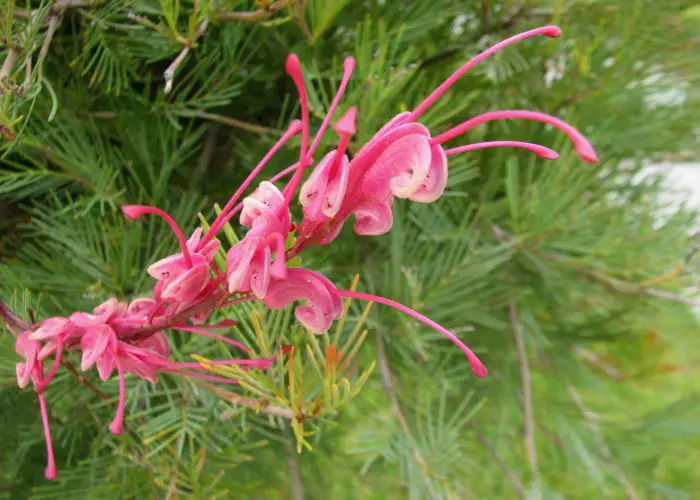 Grevillea is a genus of about 350 species of flowering plants in the Proteaceae family, primarily native to Australia.
They are highly valued for their exotically shaped, vividly colored and nectar-rich flowers. Their flowerheads, which open at varying times, are composed of many small flowers that come in a wide range of colors. These unique evergreen plants come in all shapes and sizes and have an extremely long season of bloom. They are often cultivated in ornamental purposes.