Kunzea (Kunzea)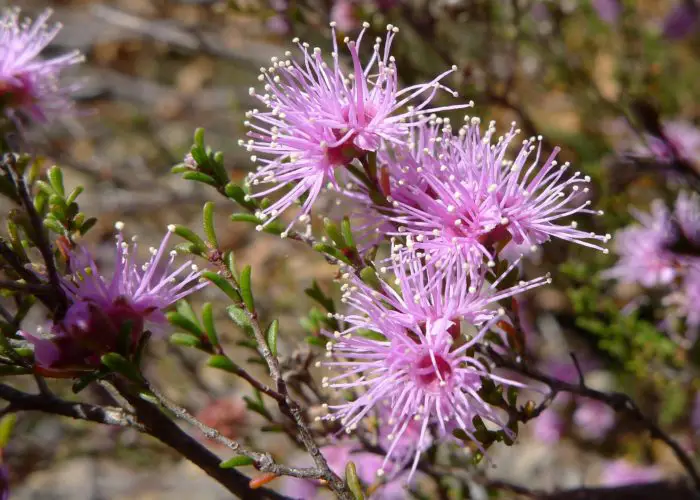 Kunzea is a genus of about 40 species of shrubs and small trees in the family Myrtaceae, native to Australia and New Zealand.
Kunzea flowers are arranged in clusters and have five petals, five sepals and a large number of stamens.
The flowers which are rich in nectar attract beneficial insects and nectar loving birds.