Myrtus (Myrtle)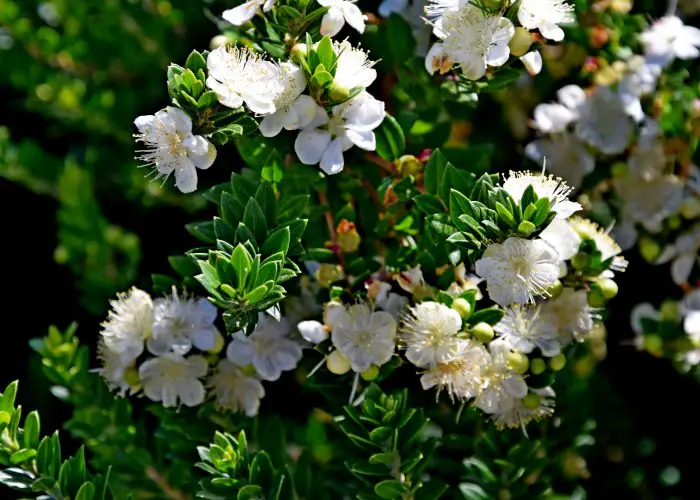 Myrtus is a genus of three species – Myrtus Communis, Myrtus Nivellei and Myrtus phillyreifolia in the family Myrtaceae, all native to Mediterranean, northern Africa and western Asia. 
These shrubs or small trees produce small, aromatic, glossy leaves and beautiful white flowers on short flower stalks in spring and summer. The flowers are usually small and contain five sepals and petals.
This popular plant is cultivated in ornamental purposes and as a source of aromatic oils.