Malva (Mallow)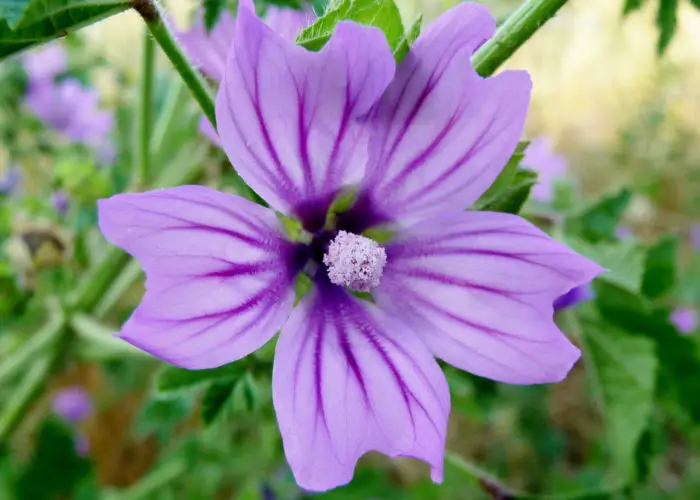 Malva, commonly known as Mallow, is a genus of about 30 species of annuals, biennials and perennials in the family Malvaceae, native to Europe, northern Africa and temperate Asia.
The plant produces beautiful, eye-catching, cup-shaped flowers in romantic shades. All Mallow flowers have five petals and vary in color from pink to purple and white.
Mallow is a great border plant that will add color to any garden!