Obregonia (Artichoke Cactus)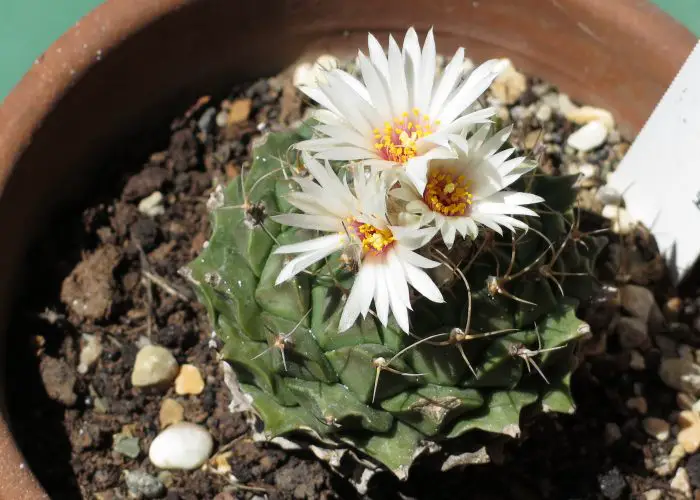 Obregonia is a genus of only one species – Obregonia denegrii. Obregonia belongs to the Cactaceae family and is one of the rarest of living rock cactus. This slow-growing plant, native to northeast Mexico, occurs at an altitude of about 800 meters (2625 ft) above sea level.
The plant has solitary stem with large triangular tubercles in the shape of a rosette. It produces funnel-shaped, white or slightly pink flowers, with yellow stamens in the centre. Obregonia is among the most famous of all cacti and will definitely add sunshine and love to your home!