Opuntia (Prickly Pear)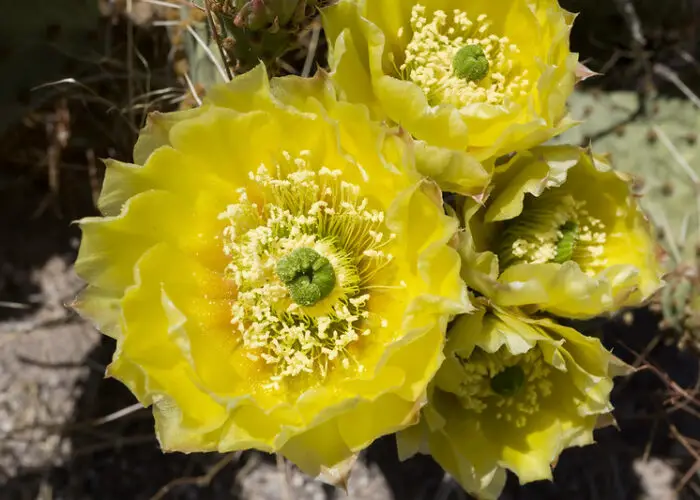 Opuntia is a genus of about 200 species in the cactus family (Cactaceae), native to North and South America, from Canada to Argentina.
Opuntias have a unique shape and structure. The green segments are not leaves, but swollen water-storing stem segments – cladodes. The flat surfaces of these cladodes are covered with areoles that have tiny spines called glochids. Evolutionarily speaking, the leaves are modified into spines to protect a plant against predators. The flowers are usually cup-shaped and yellow in color. Opuntias are attractive, easy to grow and excellent for any garden. They are one of the most beautiful plants in the cactus world!