Digitalis (Foxglove)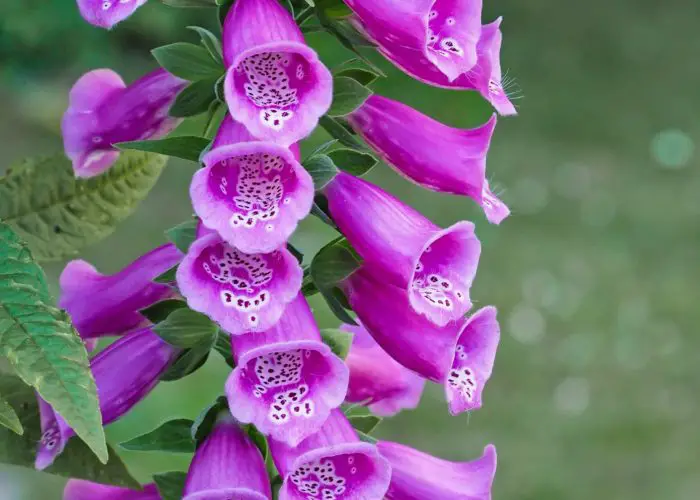 Digitalis, commonly known as Foxglove, is a genus of about 25 species of herbaceous plants in the family Plantaginaceae, native to Europe, Asia and northwestern Africa.
This eye-catching, dramatic plant bears cluster of tall, pendulous tubular or bell-shaped flowers.
Attractive and distinct, Foxgloves are easily recognizable wild flowers widely known for their toxicity, as well as medical properties.