Veronicastrum (Culver's root)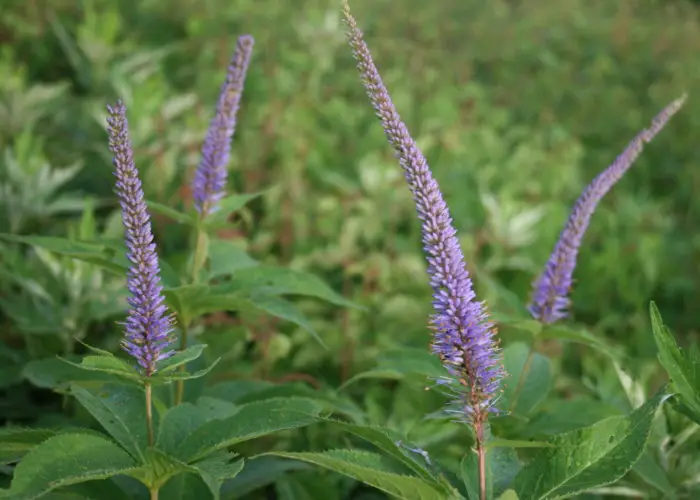 Veronicastrum is a genus of about 10 species of herbaceous perennials in the family Plantaginaceae, mostly native to North America.
Veronicastrum produces attractive foliage and clusters of small flowers on erect, tall stems from summer to fall. As a part of your garden landscape, these flowers will attract bees and butterflies to your garden.