Dryas (Mountain Avens; Holtasoley)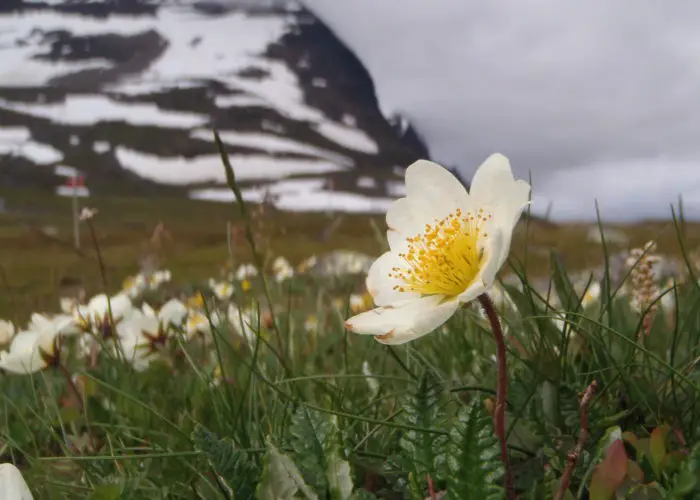 Dryas is a small genus of 6 species of flowering plants in the family Rosaceae, with the common name Mountain Avens.
The species are native to the alpine and arctic areas of Europe, North America and Asia. However, these ground-hugging perennials will grow almost anywhere and can be found as far north as there is land! This charming little plant has saucer-shaped flowers with eight to ten petals on naked stalks. Dryas is ideal for rock gardens or for planting in cracks between paving or walls.