Fritillaria (Checkered Lily; Snakes Head; Crown Imperial)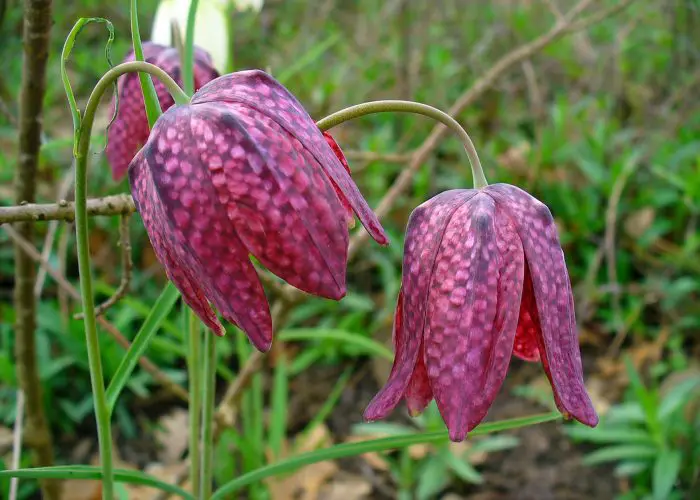 Fritillaria is a genus of more than 100 species of herbaceous bulbous plants in the Liliaceae family, native to the northern hemisphere.
Tall and wiry stem bears a circle of pendant, colorful and showy bell-shaped flowers. It is an eye-catching, elegant plant that reaches a height of 1,5 metres. Fritillaria is useful in beds, borders, containers, rock gardens and also as a cut flower.