Tricyrtis (Toad Lily)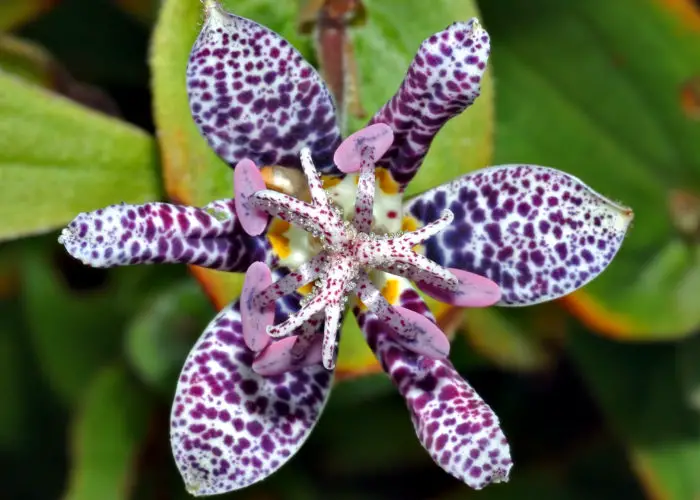 Tricyrtis is a genus of about 20 species in the family Liliaceae, native to moist woodlands and high elevations of eastern Asia.
These shade-loving perennials produce exotic, orchid-like flowers that bloom in summer and autumn. The flowers have six petals that are covered with hundreds of small purple spots. They are star-shaped or bell-shaped and are often borne on upright, arching stems.