Scabiosa (Scabious; Pincushion Flower)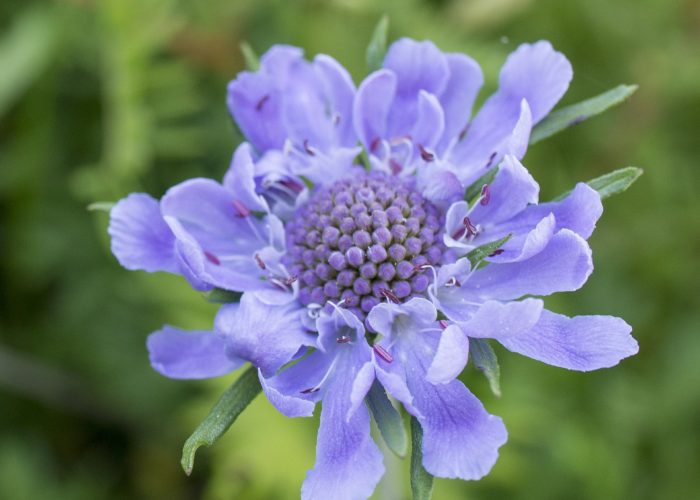 Scabiosa is a genus of about 70 species of flowering plants in the family Caprifoliaceae, native to Africa, Europe and Asia.
The genus includes both annuals and perennials, and all of these varieties are easy to grow and available in a variety of shapes and colors. Each flower is composed of many individual flowers called florets, which are crowded together. The flowers have long stamens that give them pincushion-like appearance, hence the common name. These gorgeous, nectar-rich flowers are very attractive to butterflies and bees, as well as people. Delicate and full of charm, they make good garden plants.