Aconitum (Aconite; Monkshood; Wolfsbane)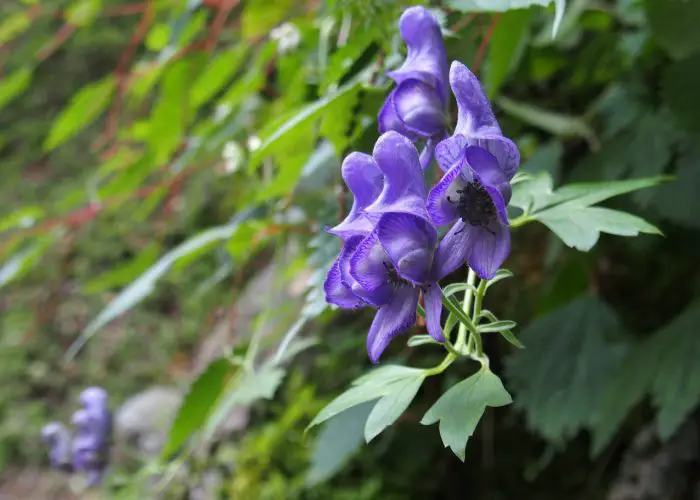 Aconitum, also known as Aconite, is a genus of more than 300 species of flowering plants in the family Ranunculaceae, native to cooler regions of the Northern Hemisphere.
These perennials are tall, upright plants that bloom in summer and autumn. The flowers are showy, hood-shaped and borne mostly in spike-like clusters. Despite its beauty, Aconite is very poisonous so you have to be careful with it!