Helleborus (Hellebore; Christmas Rose)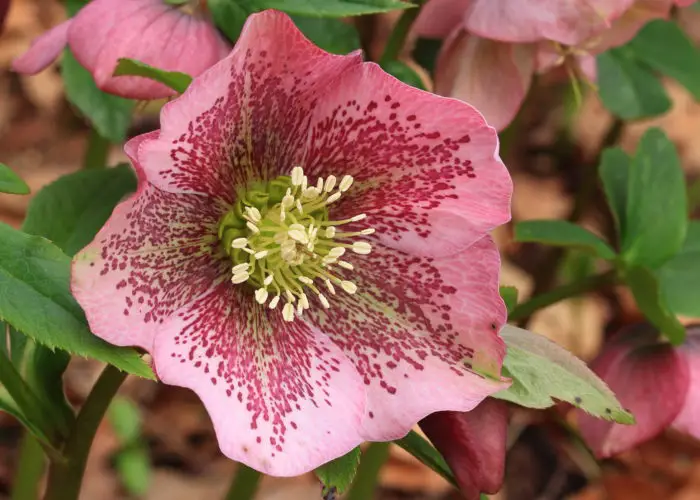 Helleborus, also known as Hellebore, is a genus of about 20 species of perennial herbs in the family Ranunculaceae, native to Europe and Asia.
The plant produces individual flowers consisted of 5 sepals and cup-shaped nectaries. What we call flowers are actually sepals that enclose the petals and protect the true flowers, which are actually at the center of the sepals, consisting of a cluster of stamens and small and insignificant petals. The sepals are showy and come in a wide range of colors including purple, pink, green, yellow, white and black.