Eranthis (Winter Aconite)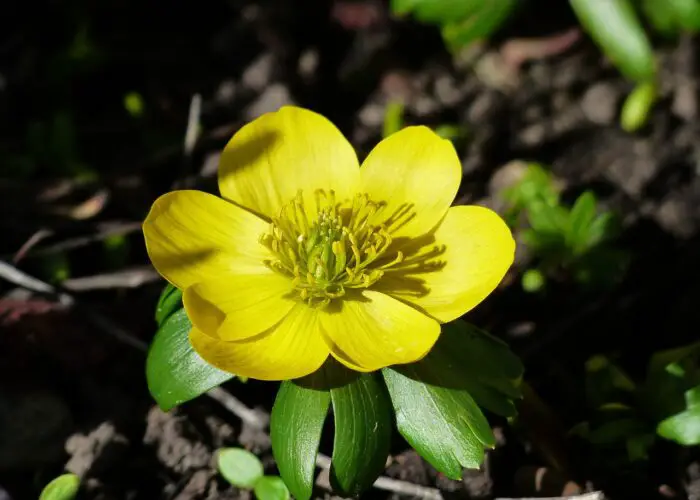 Eranthis is a genus of about 10 species of tuberous perennials in the family Ranunculaceae, native to southern Europe and Asia.
These low-growing plants are among the most striking winter flowers and one of the earliest bulbs to bloom in spring, often appearing alongside Snowdrops. The cup-shaped flowers are yellow or white, distinct and quite unusual, supported by divided leafy bracts. They are easy to maintain and can survive snow and frost. These early-bloomers are great for beds and borders, and will look beautiful planted in large drifts under trees. They are suitable for rock gardens, cottage gardens and as a groundcover.