Clematis (Travellers Joy; Old Man's Beard)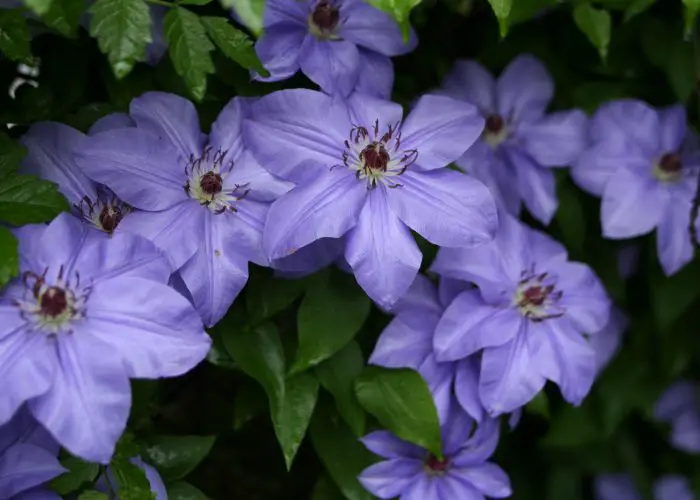 Clematis is a genus of more than 300 species of flowering vines, shrubs and herbaceous perennials in the family Ranunculaceae, native to East Asia.
These plants come in different shapes, sizes and colors, including a range of different flower types. They are versatile and easy to care for. Clematis, also known as the "Queen of the climbers", is without a doubt one of the most popular garden plants. Its flexible and flowering stems provide exciting effects in the garden, creating a glorious experience all season long.