Ageratum (Whiteweed; Flossflower)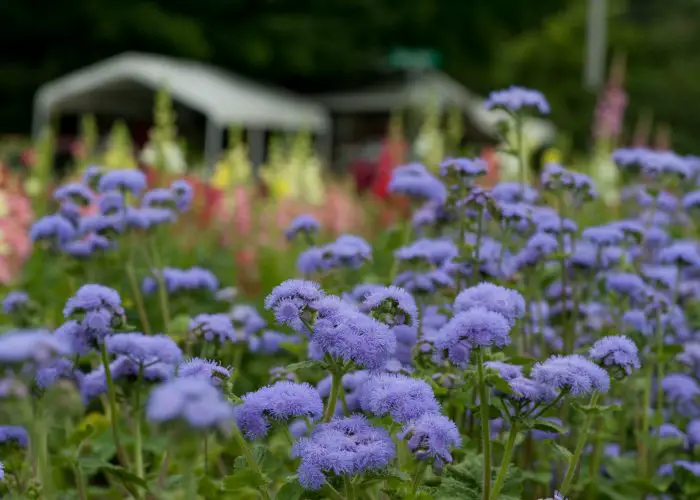 Ageratum is a genus of about 50 species of annual plants belonging to the Asteraceae family, native to Central America, with a few species found in North America.
These plants are low-growing and have attractive flowers in lovely blue, purple, red, pink and white. The small clusters of fluffy flowers bloom in summer and fall, making it a wonderful addition to any landscape. And butterflies love them!