Achillea (Yarrow)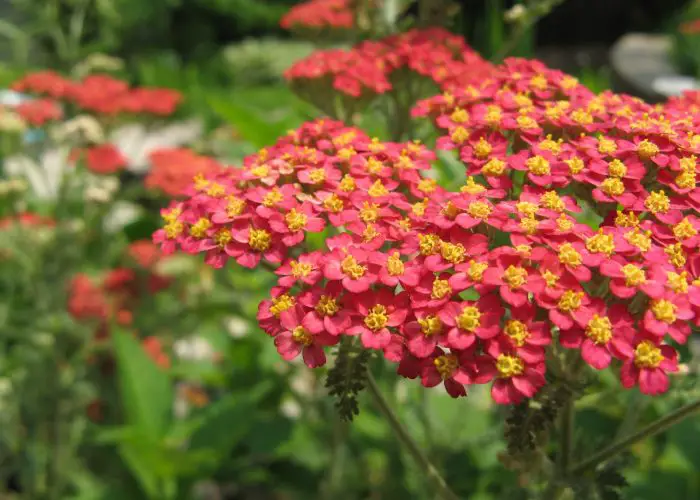 Achillea, commonly known as Yarrow, is a genus of more than 100 species of flowering plants n the family Asteraceae, native to Europe, Asia and North America.
These aromatic and hardy perennials are widely known for their feathery, ferny and grey-green foliage and flattened flower clusters in variety of colors.
They are popular as edging plants and in rock gardens, beds and borders.