Echinops (Globe Thistle)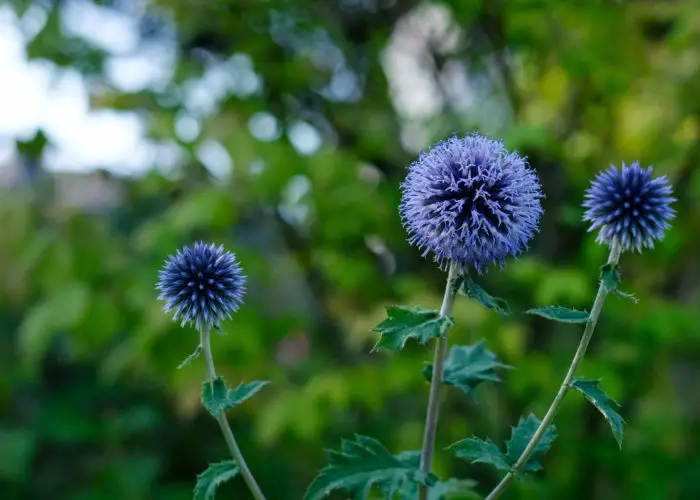 Echinops is a genus that contains about 150 species of flowering plants native to Europe, Asia and northern Africa. The genus belongs to the Asteraceae family, one of the largest plant families.
Echinops are well known and recognizable for their globular crown of deep blue flowers and spiny, woolly foliage that is often gray-green. It is useful ground-cover plant, an excellent cut flower and a good choice for the border, capable of attracting any pollinators around.