Gladiolus (Gladiola; Sword Lily)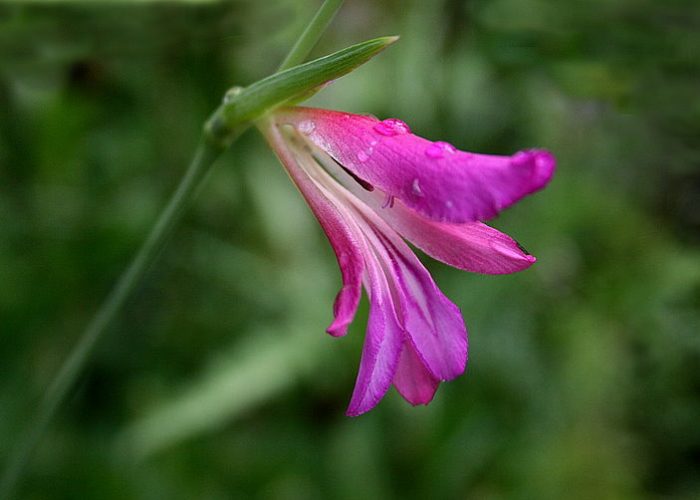 Gladiolus, sometimes called Sword lily, is a genus of around 300 species in the family of Iridaceae. Most of them are native to sub-Saharan Africa and around ten species are native to Eurasia.
These perennials produce narrow, blade-shaped leaves and attractive fragrant flowers on tall spikes. They are available in a wide range of colors and are popular both as garden flowers and cut flowers.