Watsonia (Bugle Lily)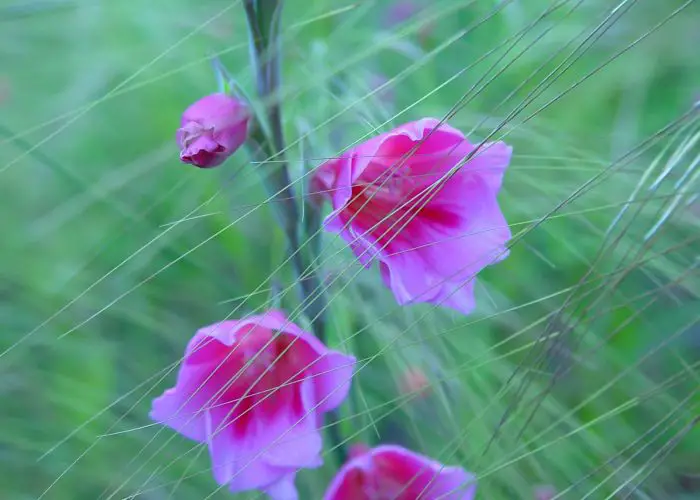 Watsonia is a genus of about 50 species of perennials in the family Iridaceae, native to southern Africa.
Watsonia produces sword-shaped or lance-shaped leaves and showy spikes of tubular flowers with spreading lobes.
With their bright colors and tall flowering spikes, these lovely plants will add a colorful vibrance to any landscape. Give them sunshine and some occasional water and they will pull out a smile from your face every time you see them!