Narcissus (Daffodil)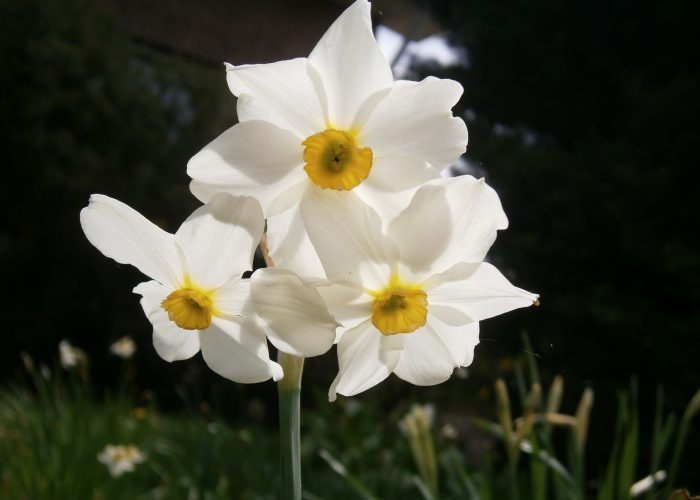 Narcissus is a genus of of bulbous perennials in the Amaryllidaceae family, native to Europe, Asia and North Africa. There are between 40 and 200 species, subspecies and varieties.
Narcissus plants are usually white or yellow, with six petals (technically, "tepals" or "perianth segments") and a trumpet-shape central corona.
Narcissus is one of the most popular flowers in the world, mainly due to the well-known myth.