Lycoris (Red Spider Lily)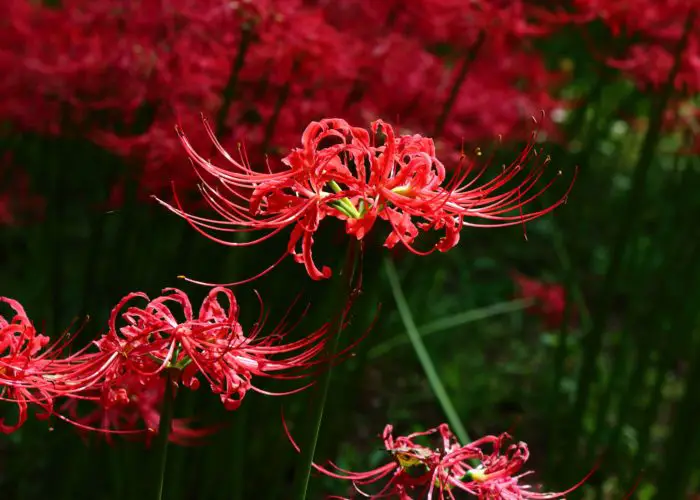 Lycoris is a genus of about 20 species of perennials in the family Amaryllidaceae, native to Eastern Asia, mainly China and Japan.
Most species have flowers with narrow, strap-like petals and long stamens that give them their spidery appearance. The flowers come in many colors and will bring cheer to everyone who sees them!