Nerine (Guernsey Lily)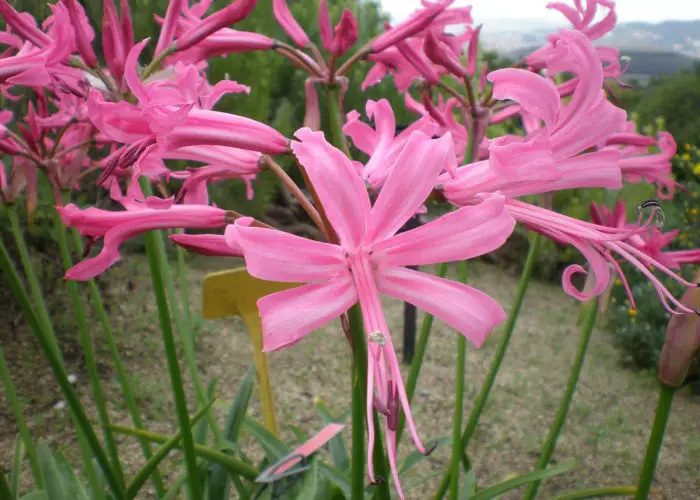 Nerine is a genus of about 25 species of perennials in the family Amaryllidaceae, native to South Africa.
Nerine produces showy, lily-like flowers on long stems. These long-lasting flowers have beautiful curled petals in bright colors and will bloom from summer to fall. They are great for beds, rock gardens, borders and containers.