Trollius (Globe Flower)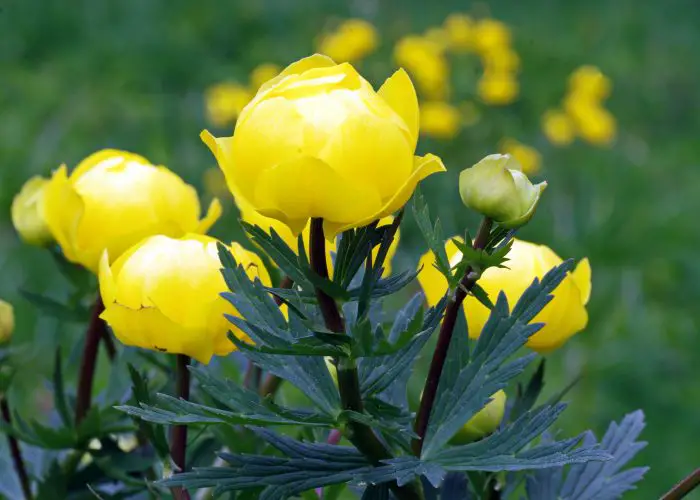 Trollius, commonly known as Globe Flower, is a genus of about 30 species of mostly herbaceous perennials in the family Ranunculaceae, native to Europe, Asia and Americas.
These plants have finely dissected, dark green foliage and large, buttercup-shaped or ball-shaped flowers atop tall stems. They bloom in spring and summer, producing wonderful and bright flowers.