Liatris (Blazing Star; Gayfeather)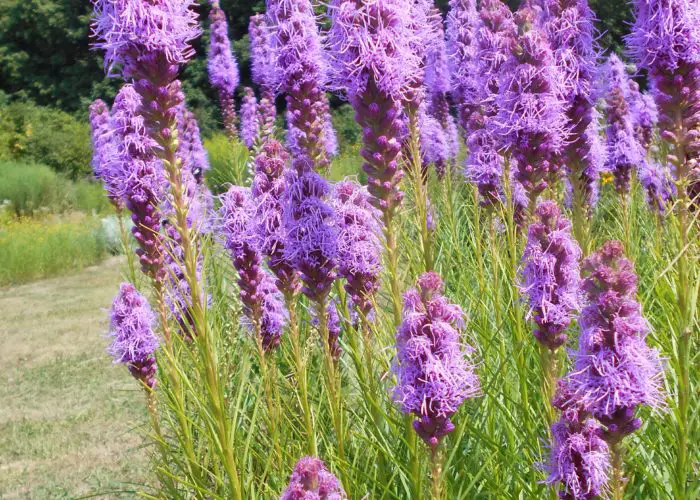 Liatris is a genus of about 50 species of perennial plants in the family Asteraceae, native to North America, Mexico and Bahamas.
These prairie wildflowers have spiky or feathery flowers and long narrow leaves growing up along the stem. Liatris makes a beautiful appearance in late summer and early fall. It is an excellent choice for almost any garden.