Plumeria (Frangipani; Hawaiian Lei Flower)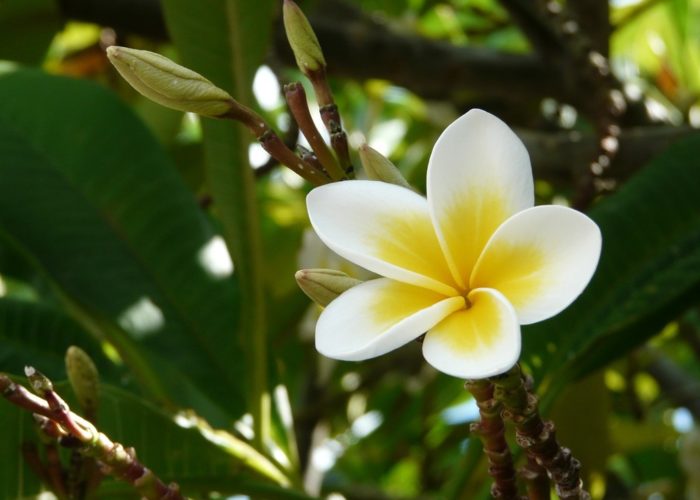 Plumeria, also known as Frangipani, is a genus of about 300 species of flowering tropical plants, native to Central America, Mexico, South America, and the Caribbean. Plumeria species belong to the Apocynaceae family, commonly called the dogbane family. They are popular ornamental plants that can be grown as shrubs or small trees.
Plumeria is a fast growing plant that produces masses of blossoms that bloom from spring until early fall. It is popular for its fragrant, large flowers and beautiful assortment of colors. Once planted, you will definitely love to watch your Plumeria plant grow!