Asclepias (Milkweed)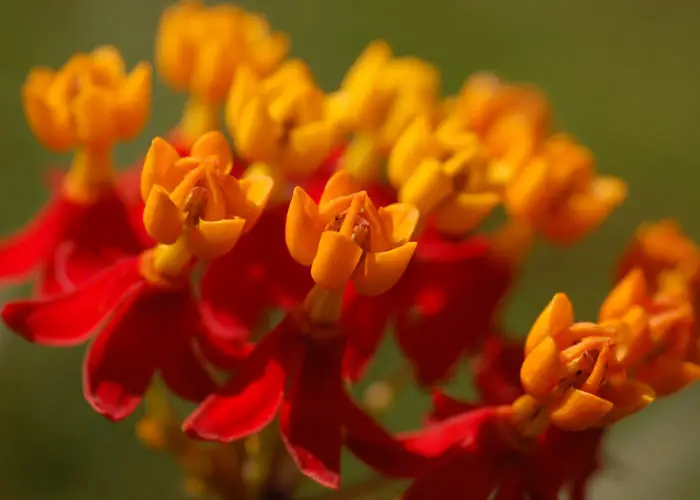 Asclepias, also known as Milkweeds, is a genus of about 200 species of herbaceous perennials in the family Apocynaceae, native to Americas. These perennials are known for their sweet-smelling flowers and milky white liquid within its foliage.
They are attractive to butterflies, bees and other insects.
The species are similar in appearance, but differ in details.
Milkweeds produce star-shaped flowers that appear in clusters on tall woody stems. The flowers are beautiful and structurally complex. Each individual flower has a five-parted calyx (sepals) and a five-parted corolla (petals), plus in some species a corona that looks like an extra set of petals. The corona often has five upright hoods, which are usually rigid, boat-shaped and brightly colored. Each hood often contains a pointed, incurved horn, which is the modified filaments of a flower's anthers. Some of the horns are visible on some species and nearly invisible on others. The anthers (pollen-bearing portion of the stamens) are split into two halves, and each two adjacent half-anthers are connected at the corpusculum (a gland that assists in transporting pollen), which sits atop the stigma slit. The plant produces its pollen in little packets called pollinia (pollen sacs), which are designed to stick to an insect's leg, waiting to be accidentally snagged and carried off.