Rudbeckia (Black-eyed Susan; Coneflower)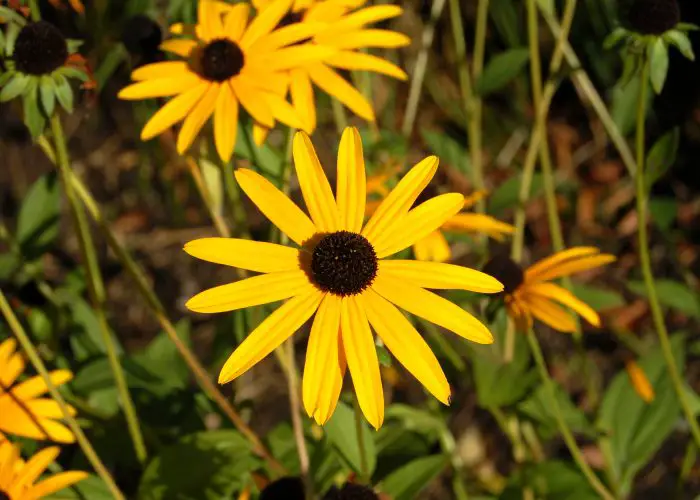 Rudbeckia is a genus of about 25 species of flowering plants, usually perennials, but also annuals and biennials in the family Asteraceae, native to woodlands and meadows of North America.
Rudbeckias are characterised by their colorful daisy-shaped flowers with central cones. They are always a great choice for the late summer border!